Handwiting Animations for ZB Style
About DY's Animations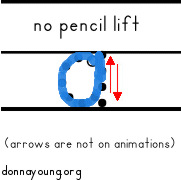 I made the handwriting animations with a drawing program. First the individual images are made in layers and then the images are animated with an animation program.
The letters for the animations, in the ZB style—a style that is similar to Zaner Bloser, are hand drawn, which means I didn't use a font for the animated blue letter, instead, I drew over the dotted font background with a semi-transparent brush.
Usage
View the animations online from donnayoung.org. If you must have them on your computer for off-line viewing, they are included on the Site CD, YoungMinds once the set is complete.
Handwriting Letter Animations Menu
Lowercase

If you want to view my animations on your computer off-line, purchase the Site CD, YoungMinds.
Printable Handwriting Paper that Coordinates with The Handwriting Lessons
For more choices in handwriting paper see: Printable Handwriting Paper
Note: The 14mm matches the ZB Worksheets
14 mm Rule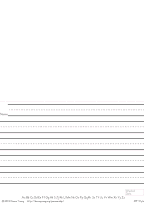 Blank Top
14 mm Rule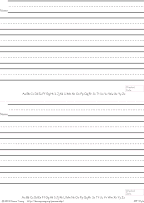 Two Lessons
12 mm Rule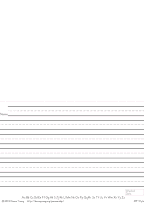 Blank Top
12 mm Rule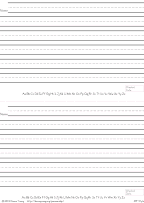 Two Lessons
9 mm Rule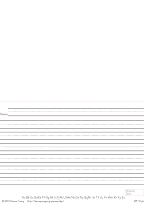 Blank Top
9 mm Rule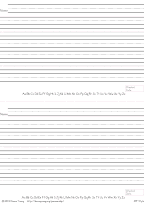 Blank Top