Donna Young's XLS Files
On this page I have listed a few of the Excel files that I have made for homeschoolers.
I have made a lot of excel files, but I don't like offering them online because I end up giving support on how to use the spreadsheet program. So please - look in excel's help files before contacting me if your question is related to using the program and not my files.
Unintended Changes to File - My files are generally in working order when "shipped." However, adding rows, or columns can will alter the file in such a way that I can't help you if you ever need it. Dragging cells from one location to another or using "Cut" from a right-click menu can break the worksheet. I do not support adding rows, columns, cutting cells, or dragging cells. When you unprotect a sheet Be Aware that you can delete the formulas that make the file work!
The whole point of using a spreadsheet program to keep track of grades is that the spreadsheet program can be made to calculate the grade averages.
--All files Require a Spreadsheet Program--
Click on the link to download and save to your computer.
XLS Grading Tools

The grade calculator returns a percentage grade based on your input. The file supports both points and percentages and up to 7 weighed values.
This file lives in the English section of donnayoung.org. Related to this file is Lab WU which is located in the Science section.

I made this file for my use many years ago. I used it to arrive at a score and letter grade for certain types of work. With this file, you can evaluate work that has weighted parts within weighted parts. View a screen shot of the grader. The composition grader may be downloaded from The Composition Grader.
Paragraph Grader

Paragraph Grader: The paragraph grader is only on
Welcome to DonnaYoung.org!
Random Recipe
Random Article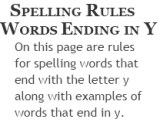 Words Ending in Y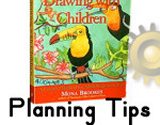 Lesson Plan Suggestions