Nature Journal- Garden Plant Page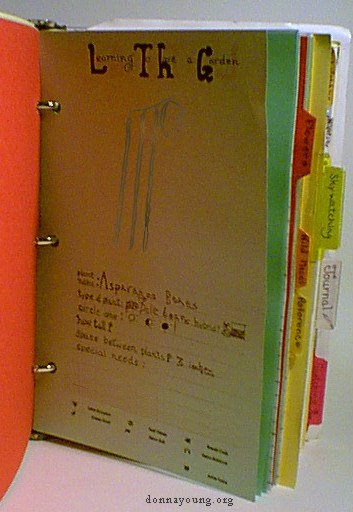 Holly filled in some information for asparagus beans. Asparagus beans are interesting because the bean pods can grow up to 3-feet long. They require something to grow on, a net or poles.
NEXT: Nature Journal Weather Page
Donna Young
September 30th, 2008
Updated
Notes
This exact form isn't available, but a similar garden form is.
Related Links