Not Using the Grade Weight
I would like to weigh grades with some subjects but not with others, can I do that?
Yes, very simply:
Change the daily work weight to 100 and the tests weight to 0.
Add any number to the cells in the green test score column in the rows 4, 10, 13, 16, 22, 28, 31, 34. This ensures that the averages in the far right table will continue to function. See the image below.
Note: If you find that you do not use grade weights at all, consider switching to the unweighted versions of G&A.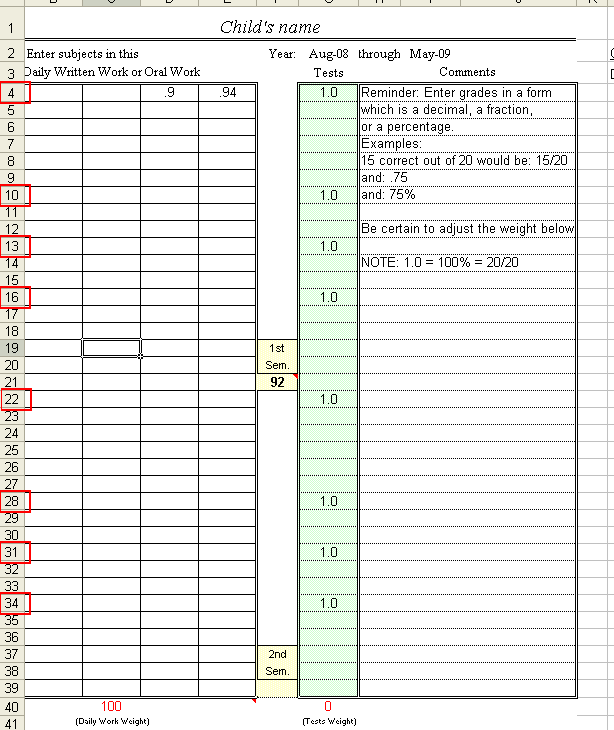 Help Pages
Set Up: Quick Start Guide - Information Tab | Subject Tabs - Adjusting the Grade Weight | Subject Tabs - Credits | Set up Your Grade Scale | Enter Attendance - Calendar Tab | How to Change the Date on the G&A Calendar |
FAQs: FAQs - Frequently Asked Questions | I can't see the Tabs: Minimized vs Maximized | Print Preview and Printing | Timing and Placing the Scores | How to Unprotect and Protect a Sheet | Not Using the Grade Weight | Year-Round Schooling Changes - Change number of months in school year. | Year-Round Schooling Changes - Changing the Semester in Print