Related Links
Front Page - Information Tab
This is the page where you will enter all of the initial information.
Points to remember: Type in the white fields.
You can change the image, but first you must unprotect the sheet.
Do not attempt to add grades in the yellow fields.
Year-rounder's will need to change the formula in the May 2008 field.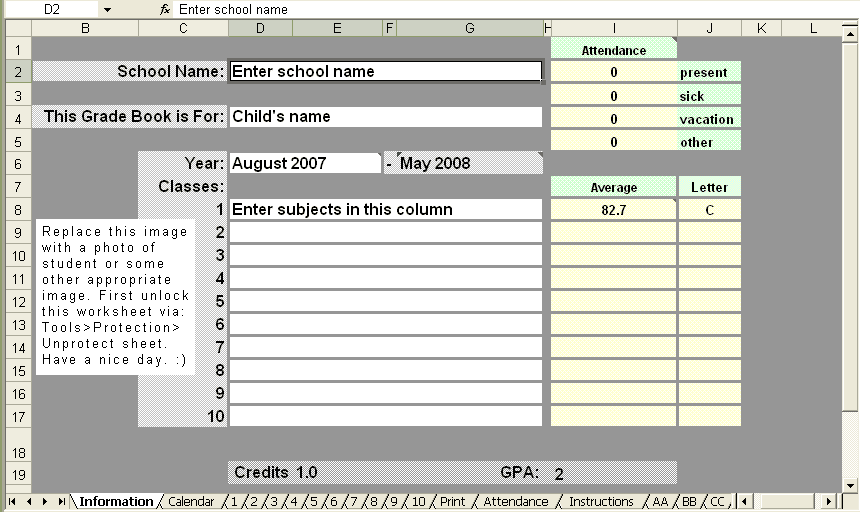 Help Pages
Set Up: Quick Start Guide - Information Tab | Subject Tabs - Adjusting the Grade Weight | Subject Tabs - Credits | Set up Your Grade Scale | Enter Attendance - Calendar Tab | How to Change the Date on the G&A Calendar |
FAQs: FAQs - Frequently Asked Questions | I can't see the Tabs: Minimized vs Maximized | Print Preview and Printing | Timing and Placing the Scores | How to Unprotect and Protect a Sheet | Not Using the Grade Weight | Year-Round Schooling Changes - Change number of months in school year. | Year-Round Schooling Changes - Changing the Semester in Print
Hello Visitor!
I am currently working on this website to add to its ginormousness. Thank you for visiting, and please subscribe yearly to access my many printable files! Donna Young
May 13, 2021