Homeschool Planners with Three Columns
This page from the by Columns Lesson Planner set features lesson planners with three columns. Like the others, the files are available in both PDF and DOC.
The three-column lesson planners remind me of my High School English lesson planner, which has English class split into 3 areas: Grammar, Composition, and Literature. I'm not saying that this is how they must be used.
Lesson Planners with Three Column Files
I've included a representational image of each file. Choose the format that you prefer - PDF or doc. The PDF files may be opened and printed. The DOC files may be downloaded to your computer as long you agree to my Terms Of Use.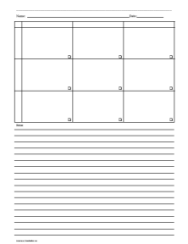 This 3-row layout features a large lined area.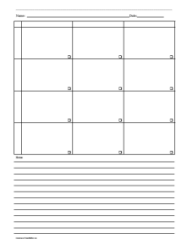 This layout has 4 rows of lesson plan boxes and a lined area in the lower part of the page.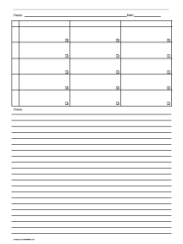 This 5-row layout features short boxes and a large lined area.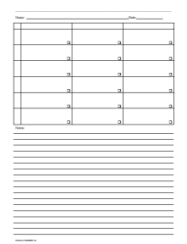 This 6-row layout covers approximately half of the upper part of the page with short lesson plan boxes while the lower half is lined.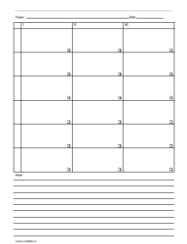 This is another layout choice with 6-rows. This one has taller lesson plan boxes and a smaller lined area.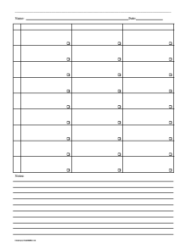 This 9-row layout features short lesson plan boxes to make room for a lined area on the page.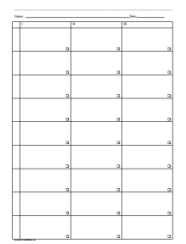 This layout simply features 9 rows of lesson plan boxes. This file might make an ideal "page 1" to this layout at the 2-column planners.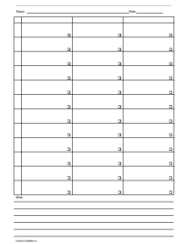 Whoa, 12 rows of lesson plans—clearly one cannot place super detailed plans in this planner. This layout might be best used in a subject planner and into which a brief schedule of pages are planned. If you like 12 rows, see also my Alexia Planner and see Four Columns and Five Columns.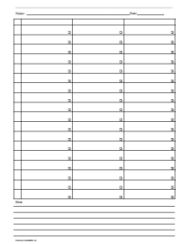 How might one use this 18-row planner? See my suggestion at the 12-row planner that is just above this one. If you need more columns, see Four Columns and Five Columns.
Note:Clicking on the doc links might load your word processor inside of your default browser, making editing more difficult. Read how to get around that on the By Columns home page, 4th paragraph.
Ideas For The Column Homeschool Lesson Planners

Adding Images to the DOC Files: On the bottom of the Homeschool Planners with One Column page, you can read a little about adding images to the word document files. I placed images into two of the files and linked them as example files.
Example
Example of scheduling page numbers rather than even the shortest lesson plans: BJU Press United States History for Christian Schools 3rd Edition.
Succinct Lesson Plans
Succinct Lesson Planning was my lesson planning style and it is described in several places at my website and I have supplied forms to go with the method: Curriculum Key; Goals and Objectives. See also some teaching examples of making lesson plans: Planning Wordly Wise - Example of Base Plans; The Story Of Inventions; How to Plan Easy Grammar.
Hello Visitor!
I am currently working on this website to add to its ginormousness. Thank you for visiting, and please subscribe yearly to access my many printable files! Donna Young
May 13, 2021